Inside Out West Cornwall spent the end of June and the start of July at allotments in Connor Downs. The team helped tidy up the communal spaces and prepare an overgrown allotment for growing fruit and vegetables. Work at the allotment has resulted in waste metal recycled; disused wood burnt and the ash made available for use as a fertiliser for fruit crops, and the team also signposted an allotment holder to the Wildlife Trust for help in relocating a hedgehog family!
Craig Little, from project partner Rebuild Southwest, said: "The team have helped make a real difference at the allotment for the allotment users and the wildlife – hopefully we will be back later in the year to tend an allotment of our own! "
Inside Out West Cornwall supports people who are not working. The project reaches out to people whose mental health and emotional wellbeing has taken a knock during the pandemic and helps them to get back on track and into training and work.
Inside Out West Cornwall is funded by the European Social Fund (through Community Led Local Development managed by Cornwall Development Company), Cornwall Council and the project partners themselves.
Led by local charity CLEAR, alongside Rebuild Southwest, Inside Out West Cornwall provides provide a mix of online (Inside) and community based (Out) support and activities to help people feel safe about reconnecting with their community, rebuild confidence, motivation and emotional resilience, and provide routes into work and training. It is unique in that it combines trauma-informed therapeutic approaches with practical, enjoyable, community-based activities, such as the re-vamp of the allotments in Connor Downs. The CHAOS Group also supports the project through vocational training and volunteer placements.
More information about Inside Out is available here
And if you or your friends or family would like to join the project call Chris on 07737128375 or email This email address is being protected from spambots. You need JavaScript enabled to view it.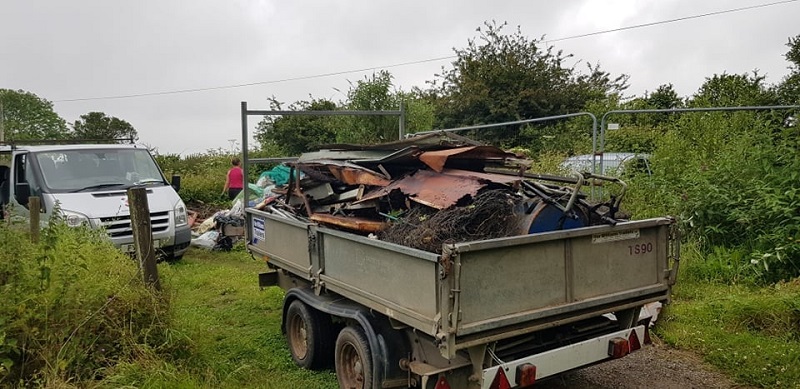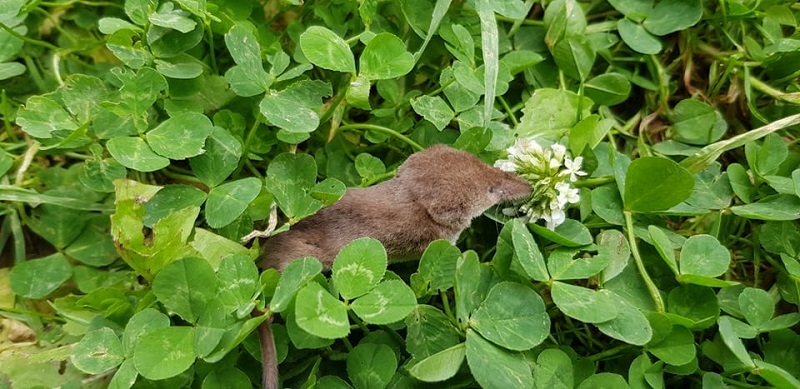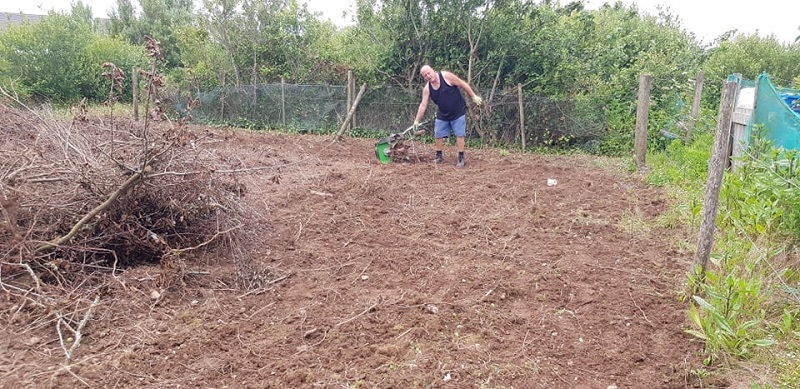 Communal spaces tidied and overgrown plot prepared for growing fruit and veg