There are many services, organisations and partnerships, both local and national, that provide specialised advice and support covering a range of needs and issues. As a trauma recovery service we may be unable to help, or not be the most appropriate service to support you, or you may need additional help alongside support from CLEAR - take a look at the links and information below. They are organised into five broad categories: Crisis Support, Mental Health and Wellbeing, Children and Families, Domestic Abuse and Sexual Violence, Other Advice and Information.
---
Crisis Support
If you are in immediate danger call 999.
If you can't speak and are calling from a mobile, listen to the operator and, when prompted press 55 to be put through to police call management, If you are not able to speak, listen carefully to the questions and instructions from the call handler so they can assess your call and arrange help if needed. more information is available here pdf Silent solution guide (348 KB) .
Local Helplines
National Helplines
---
Cost of Living Support
There are a number of sources of support for the cost of living crisis, including:
Academy of Money - new free course to give you the skills and knowledge to master your finances. The course was written by The Open University, with Money Savings Expert providing support and guidance.
BBC Food - Family £1 recipe meal plan
Community Gateway - provides a single point of access to a range of voluntary sector support. Cornwall's charities and community groups have combined forces to support people through a challenging winter. The helpline - 01872 266383 - is open 8am to 8pm, 7 days a week, 365 days a year.
Citizens Advice - free, confidential, independent and impartial advice - including advice about cost of living support and what benefits you can claim
Community Energy Plus - fact shhets about saving energy and money
Cornwall Council - support for residents struggling with the cost of living
Cost of Living Campaign - help for households
Foodbanks - Camborne, Redruth and Hayle
- Truro
- Newquay
- Wadebridge, Tintagel and Bodmin
- Saltash
- Bude
- St Ives
- Penzance, St Just and Pendeen
Government - guidance on getting an extra payment to help with the cost of living if you're entitled to certain benefits or tax credits
HomeStart - support for parents with children under 5
Inclusion Cornwall - champion inclusion and service join up
Money Savings Expert - money saving cost of living crisis help
Trussel Trust - food banks are grassroots, community organisations aimed at supporting people who cannot afford the essentials in life.
Winter Wellbeing - helping people keep warm and well in winter
- Community Hubs - a network of over 50 across the county offering winter support
---

Mental Health and Wellbeing
---
CALM
helpline - 0800 58 58 58 - 5pm to midnight, 365 days a year / www.thecalmzone.net
Campaign Against Living Miserably (CALM) provide support in the prevention of suicide including the tools needed for action.
---
Cornwall Council
www.cornwall.gov.uk/wellbeingguides
Wellbeing guides designed to help improve wellbeing
---
MIND
Helpline: 03001233393 or text 86463 (9am to 6pm) / www.mind.org.uk
National mental health charity
MIND Cornwall
Cornwall Mind provides a range of wellbeing services for people in Cornwall who experience mental health problems
---
NHS
Also see Sexual Assault Referral Centre (SARC) Cornwall above
Pentreath
01726 862727 or email This email address is being protected from spambots. You need JavaScript enabled to view it.
Pentreath promot good mental health through personal development, education and employment. They offer support to help people believe in their own potential and achieve their vocational goals, whatever challenges they face. They recommend that you speak to your mental health or social care worker or your GP if you want to access their services. They also accept self-referrals.
---
Qwell
Free, safe and anonymous mental wellbeing support for adults across the UK
---
Samaritans
Call 116 123 for free / 01872 277277 local call charges apply / www.samaritans.org/branches/truro
The Samaritans is a registered charity aimed at providing emotional support to anyone in emotional distress, struggling to cope, or at risk of suicide. Whatever the issue they are available 24 hours a day, 365 days a year.
---
SANE
Call SANEline on 0300 304 7000 from 4.30pm to 10.30pm to talk in confidence / www.sane.org.uk
SANE is a mental health charity that believes that no-one affected by mental illness should face crisis, distress or despair completely alone.
---
Spectrum
01326 371000 / This email address is being protected from spambots. You need JavaScript enabled to view it. / www.spectrumasd.org/homepage/autism-for-professionals/referral-and-assessment/
Spectrum is a provider of specialist care services for people with Autistic Spectrum Disorders, associated conditions and challenging behaviours.
---
Stop Breathe Think
www.stopbreathethink.org.uk/young-person / www.stopbreathethink.org.uk/
Stop.Breathe.Think gives young people, aged 21 or younger, access to free 1-1 counselling sessions. No wait times and available nationally.
---
Togetherall
If you're feeling lonely, stressed, worried or just not yourself, on Togetherall you can get support and start to feel better.
---

Children and Families
---
Child and Adolescent Mental Health Service (CAMHS)
www.nhs.uk/nhs-services/mental-health-services/mental-health-services-for-young-people/children-young-people-mental-health-services-cypmhs
Specialist community child and adolescent mental health services (CAMHS) provide assessment, advice and treatment for children and young people with severe and complex mental health problems. CAMHS also provide support and advice to their families or carers.
---
Childline
0800 1111 / www.childline.org.uk

Childline is a free, private and confidential service there to help anyone under 19 in the UK with any issue they're going through.
---
CRUSE
08088081677 / www.cruse.org.uk/get-help/local-services/south-west/cornwall / www.cruse.org.uk
CRUSE provide support, advice and information to children, young people and adults when someone dies. They offer face-to-face, telephone, email and website support
---
Dreadnought Centre
A charity working with children, young people and their families who are experiencing difficulties in their lives – be it emotional, behavioural or physical
---
Early Help Hub
www.cornwall.gov.uk/health-and-social-care/childrens-services/early-help/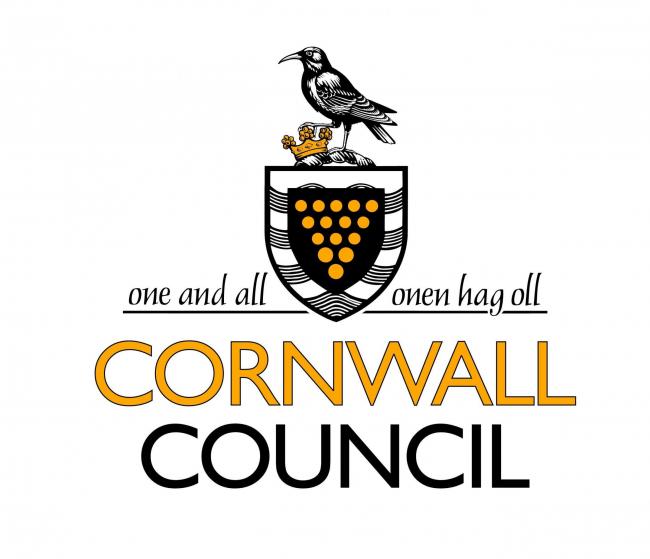 Support for parents, including referral to:
Early Years Inclusion Service
Family Support
Health Visiting (over 2 years)
Parenting Support
School Nursing
Targeted Youth Support
Video Interaction Guidance
---
The Family Information Service (FIS)
www.supportincornwall.org.uk/kb5/cornwall/directory/family.page?familychannel=0
The family Information Service supports families across Cornwall with free and impartial information and advice.
---
Kooth Counselling
Available online: Monday – Friday 12pm to 10pm & Saturday – Sunday 6pm to 10pm / Support in Cornwall / www.kooth.com
Through Kooth, young people in Cornwall have access to a free counselling service. The service will offer face-to-face counselling through young people's centres and some schools across Cornwall. It also includes a free online counselling and support service provided via Kooth.com's website staffed by a team of qualified counsellors.
---
Lucy Faithfull Foundation
For confidential information and advice please contact their anonymous Stop It Now! helpline: 0808 1000 900 / www.stopitnow.org.uk / www.lucyfaithfull.org.uk
The Lucy Faithfull Foundation is a child protection charity dedicated solely to preventing child sexual abuse. They work with entire families that have been affected by sexual abuse including: young people with inappropriate sexual behaviours; adult male and female sexual abusers; victims of abuse and other family members.
---
Papyrus
Confidential support and advice for young people open 10:00 to 22:00 weekdays, 14:00 to 22:00 weekends - freephone 0800 068 4141 / www.papyrus-uk.org
Papyrus exists to reduce the number of young people who take their own lives by shattering the stigma around suicide and equipping young people and their communities with the skills to recognise and respond to suicidal behaviour.
---
Penhaligon's Friends
01209 210624 / www.penhaligonsfriends.org.uk
Penhaligon's Friends is a Cornish charity supporting bereaved children, young people, parents and carers. They offer children and young people the chance to meet others and share their experiences, as well as practical resources for children and parents.
---
Report Remove
www.childline.org.uk/info-advice/bullying-abuse-safety/online-mobile-safety/report-remove/
Report Remove helps young people under 18 in the UK to confidentially report sexual images and videos of themselves and remove them from the internet.
Here is a link to an NSPCC Podcast about Report Remove - www.youtube.com/watch?v=Og1w8O29U08
---
Tackle Child Abuse
www.tacklechildabuse.campaign.gov.uk
Department for Education campaign with simple steps to help identify and report your concerns to your local council that could provide the missing piece of information that is needed to keep a child safe.
---
Teen Sleep Hub
The one stop shop for all you need to know about sleep.
---
Young Minds
www.youngminds.org.uk / YoungMinds Crisis Messenger, for free 24/7 support across the UK if you are experiencing a mental health crisis - text YM to 85258 (Texts are free from EE, O2, Vodafone, 3, Virgin Mobile, BT Mobile, GiffGaff, Tesco Mobile and Telecom Plus) / Helpline for parents looking for support: 08088 025544
National charity committed to improving the mental health of all children and young people
---

Domestic Abuse and Sexual Violence
---
Business in the Community
Employers owe a duty of care to employees and have a legal responsibility to provide a safe and effective work environment - preventing and tackling domestic abuse is an integral part of this - toolkit available here
---
Cornwall Women's Refuge Trust
24 Domestic Abuse Helpline: 01872 225629 / www.cornwallrefugetrust.co.uk
Cornwall Refuge Trust provides refuge accommodation for women, men and children who have escaped domestic abuse, offering them a safe and supportive environment in which to recover from their experiences.
---
Employer's Toolkit for Tackling Domestic Abuse
www.bitc.org.uk/toolkit/domestic-abuse-toolkit / www.bitc.org.uk
Business in the Community (BITC) is the oldest and largest business-led membership organisation dedicated to responsible business. Employers owe a duty of care to employees and have a legal responsibility to provide a safe and effective work environment. Preventing and tackling domestic abuse is an integral part of this.
---
Galop
National LGBT+ Domestic Abuse Helpline: 0800 999 5428 / www.galop.org.uk / make a referral online: www.galop.org.uk/report
Galop provides confidential and independent advice and support for LGBT+ people who have experienced sexual assault, abuse or violence. Galop provide a welcoming, inclusive and safe space to talk, whatever your sexual orientation or gender identity.
---
Gov.UK
www.gov.uk/guidance/domestic-abuse-how-to-get-help
Government guidance on how to get help on domestic abuse
---
MaleRape.org
Support for males survivors of sexual abuse
---
Mankind
Confidential helpline for male victims of domestic abuse and domestic violence, weekdays 10am to 4pm: 01823 334244 / www.mankind.org.uk
Mankind support male victims of domestic abuse and male victims of domestic violence - from their current or former wife or partner, including same-sex partner.
---
Men Against Sexual Abuse
Weekly meetings in Truro 18:30 to 20:30 - This email address is being protected from spambots. You need JavaScript enabled to view it.
Men Against Sexual Abuse (MASA) is a support group run by men for men.
---
MOSAC (Mothers of Sexually Abused Children)
Freephone: 0800 980 1958 / Website: www.mosac.org.uk
Supporting all non-abusing parents and carers whose children have been sexually abused. We provide various types of support services and information for parents, carers and professionals dealing with child sexual abuse.
---
The National Association for People Abused in Childhood (NAPAC)
Call 0808 801 0331 free from all landlines and mobiles: Monday – Thursday 10:00-21:00 and Friday 10:00-18:00 / www.napac.org.uk
NAPAC provides a national freephone support line for adults who have suffered any type of abuse in childhood.
---
Norda House Project
24 hour helpline: 01872 225 629 / www.nordahouse.org / This email address is being protected from spambots. You need JavaScript enabled to view it.
Norda support men who have left or are leaving abusive relationships and can provide safe accommodation for men and their children in our male refuge in Cornwall.
---
Operation Emotion
website: www.operationemotion.co.uk / Contact details: www.operationemotion.co.uk/contact
Operation Emotion is a Plymouth based charity that provides services for adult male survivors of sexual abuse, linking with specialist organisations where appropriate. They specialise in group work offering a range of self help initiatives and educational programmes that help men in a process of recovery.
---
RA Info
Ritual Abuse, Ritual Crime and Healing - information and resources for survivors, therapists, friends and families.
---
Refuge
24hr national domestic violence helpline: 08082000247 (run in conjunction with Women's Aid - see above) / www.refuge.org.uk
Refuge is committed to a world where domestic violence and violence against women and girls is not tolerated and when women and children can live in safety.
---
Rights of Women
National family law line - for women in England and Wales who need family law advice: 020 7251 6577 (Opening hours: Tues – Thurs 7pm to 9pm; Friday 12pm to 2pm)
Criminal law - for women in England and Wales who need advice on criminal law; can advise on: sexual offences including rape and sexual assault; domestic violence, harassment and stalking; reporting offences to the police and the criminal justice system: 020 7251 8887 (Opening hours: Tuesdays 7pm-9pm)
Download a booklet called From report to court: a handbook for adult survivors of sexual violence, produced by the charity Rights of Women
Rights of Women work in lots of different ways to help women through the law.
---
Safer Futures
0300 777 4777 / www.firstlight.org.uk/our-services/safer-futures/ / www.firstlight.org.uk/make-a-referral / This email address is being protected from spambots. You need JavaScript enabled to view it.

Safer Futures is a domestic abuse and sexual violence service commissioned by Safer Cornwall and delivered in partnership by First Light and Barnardo's across Cornwall and the Isles of Scilly.
Safer Cornwall is the community safety partnership for Cornwall. It is made up of statutory organisations (Cornwall Council, Devon and Cornwall Police, Cornwall Fire and Rescue Service, National Probation Service, Dorset, Devon and Cornwall Community Rehabilitation Company and NHS Kernow) and a wide range of other public sector, voluntary, community and private organisations.
---
SEEDS Cornwall
SEEDS Cornwall are a group of female survivors of domestic abuse who are committed to influencing and improving agency responses and service delivery for other women and children living with domestic abuse
---
Sexual Assault Referral Centre (SARC) Cornwall
Devon, Cornwall & Isles of Scilly Helpline: 0300 3034626 / www.sarchelp.co.uk/truro-sarc
The Truro SARC is based at the Willow Centre, a safe location on Truro Health Park. All of the staff are specially trained to support anyone who has experienced rape or sexual assault. This could have been recently or in the past. You will always be believed and treated with the utmost dignity and respect. The Truro SARC provides support and services to males and females of any age.
---
Silent Solution when dialling 999
What to do if you need urgent police help through the 999 service, but can't speak - press 55 to be put through to police call management, If you are not able to speak, listen carefully to the questions and instructions from the call handler so they can assess your call and arrange help if needed.
Information on the IOPC website is available here and the pdf Silent solution guide (348 KB) here
---
The Survivors Trust
Advice & Support: 08088 010818 / www.thesurvivorstrust.org
The Survivors Trust is a national umbrella agency of over 125 specialist voluntary sector agencies throughout the UK and Ireland providing a range of counselling, therapeutic and support services working with women, men and children who are victims/survivors of rape, sexual violence and sexual abuse Information.
---
SurvivorsUK
Ages 13 to 18 www.survivorsuk.org/young-people/help-online / Aged 18+ www.survivorsuk.org/ways-we-can-help / available 12pm to 8pm
SurvivorsUK help victims of male sexual abuse as well as their friends and family, no matter when the abuse happened.
---
Train Travel when escaping Abuse
People fleeing domestic abuse anywhere in Britain during the coronavirus lockdown can apply for free train travel
---
The Truth Project
0800 917 1000 - open weekdays 8am-8pm, Saturdays 10am-12pm. Calls are free / www.truthproject.org.uk/i-will-be-heard
The Truth Project is part of the Independent Inquiry into Child Sexual Abuse. The Truth Project offers victims and survivors the opportunity to share their experience in writing, on the telephone or in person.
---
UK Says No More
UK SAYS NO MORE is a national initiative to raise awareness to end domestic violence and sexual assault - through digital campaigning; partnership building with non-profit, corporate, local authority and educational organisations across the UK
---
Victim Care
www.victimcaredevonandcornwall.org.uk/Latest-campaigns/
Victim Care provide support for anyone affected by crime including domestic abuse in Cornwall and the Isles of Scilly
---
Waves
This email address is being protected from spambots. You need JavaScript enabled to view it. / www.wavescounsellingproject.com / 07815136743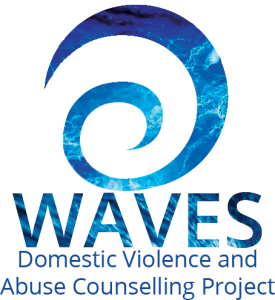 WAVES is a confidential counselling and outreach service provided by specialist trained counsellors. If you have experienced any form of domestic violence /abuse or family violence, this service may be for you. The project also aims to make its services available to anyone who does not usually have access to therapy; people on low incomes, young people, disabled people, women, men, lesbian, gay, bisexual, and transgender (LGBT+).
---
West Cornwall Women's Aid
Helpline: 01736 367539 / www.wcwaid.co.uk / This email address is being protected from spambots. You need JavaScript enabled to view it.
West Cornwall Women's Aid (WCWA) provide positive interventions for women and children experiencing domestic abuse.
---
Women's Aid
08082000247 - 24hr freephone / www.womensaid.org.uk
Support for women and children survivors of domestic abuse.
---
Women's Centre Cornwall
Rape & Sexual Abuse Helpline 01208 77099 / Domestic Abuse Helpline: 01208 79992 / www.womenscentrecornwall.org.uk
Women's Centre Cornwall is run by women, for women. They aim to empower and enable all women and girls to gain the health and well-being and confidence and skills to achieve their potential and become stronger and more independent.
---

Other Advice and Information
---
Addaction
See We Are With You below
---
Care and Support in Cornwall
www.supportincornwall.org.uk/kb5/cornwall/directory/home.page
This website is for residents of Cornwall requiring care and support.
---
CASS+
Bodmin Magistrates Court: Thursdays & alternate Wednesdays 9:30am to 4:30pm - T 01208 78003 M 07949 455 443 Truro Magistrates Court: Monday & alternate Wednesdays 9:30am to 4:30pm - T 01872 274 104 M 07949 455 443 www.cassplus.org / www.cassplus.org/contact-us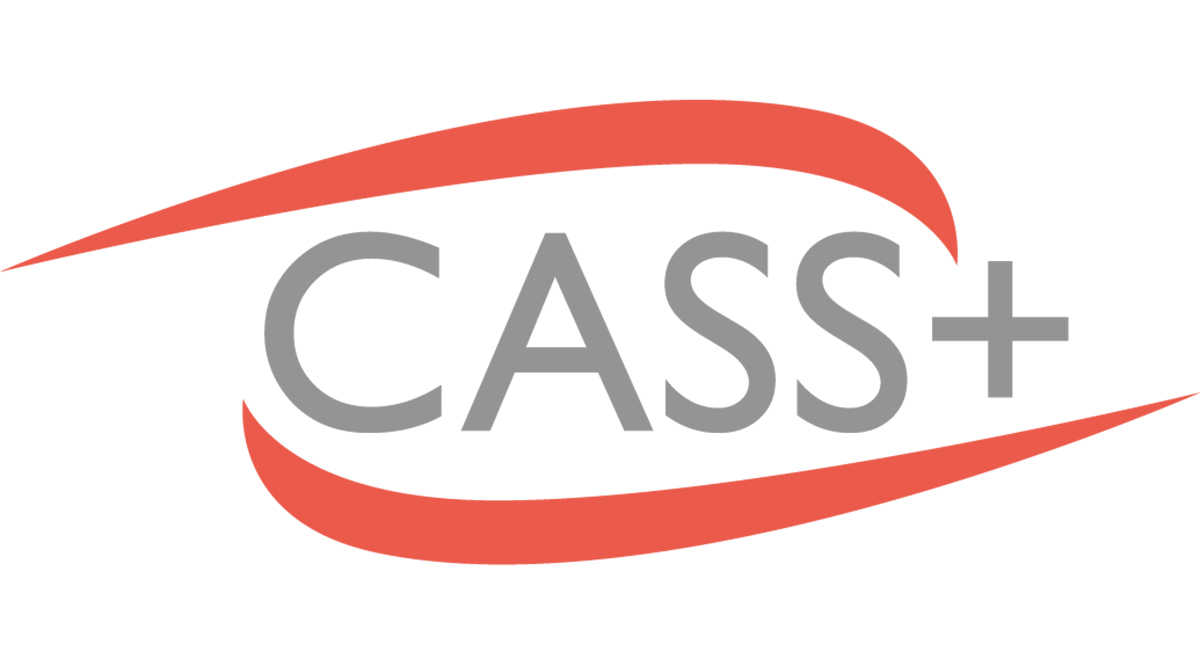 CASS+ is an independent charity that works alongside the courts in Devon and Cornwall to support both offenders and victims. Find out more about pdf CASS+ here (330 KB)
---
Citizens Advice
For debt enquiries text DEBT to 78866 / For all other enquiries text ADVICE to 78866 And Citizens Advice will call back / www.citizensadvice.org.uk
Citizens Advice offer the advice people need for the problems they face - free, independent, confidential and impartial.
Witness Service: Citizens Advice provide free and independent support for both prosecution and defence witnesses in every criminal court in England and Wales. Help and Support www.citizensadvice.org.uk/law-and-courts/legal-system/going-to-court-as-a-witness1
---
Crimestoppers
Freephone 0800 555 111 / www.crimestoppers-uk.org
Independant charity through which you can report crime anonymously - available 24/7, 365 days a year
---
Jobcentre Plus
www.find-your-nearest-jobcentre.dwp.gov.uk
Jobcentre Plus is the government-funded employment agency and working age benefit office that can be found in many towns, whose aim it is to help people of working age find employment in the UK.
---
Ministry of Justice
www.gov.uk/guidance/victim-and-witness-services
The MoJ have issued specific information on accessing victim and witness support services
---
OK Rehab
www.okrehab.org and 0800 326 5559
OK Rehab specialises in local drug and alcohol rehab and addiction treatment. This treatment is available via both inpatient and outpatient treatment providers. (This is a paid for service)
---
Refuge4Pets
Refuge4Pets provide fully funded foster care for pets left behind when domestic abuse victims move to a refuge or other emergency accomodation. More information is document available here (32 KB) and an animation on YouTube here
---
rehab4addiction
www.rehab4addiction.co.uk / 0800 140 4690
Rehab 4 Addiction was founded to assist those affected by substance misuse and their loved ones. They offer a range of services, and help signpost you to the most effective treatments. (This is a paid for service.)
---
Support for Military Veterans
www.businesscostsaver.co.uk/guide-for-veterans/
Lily Jones has written this guide about housing and financial support available for military veterans.
---
Universal Credit
Universal Credit is a payment to help with your living costs. It's paid monthly. You may be able to get it if you're on a low income, out of work or you cannot work.
---
Victim's Code
The Code of Practice for Victims of Crime (the Victims' Code) is the statutory code that sets out the minimum level of service that victims should receive from the criminal justice system.
---
Victim Support
08081689111 - operates 24/7 / www.victimsupport.org.uk
Victim Support provide support for people affected by crime or traumatic events - free and confidential.
---
Voting Anonymously
www.gov.uk/government/publications/register-to-vote-anonymously
If you're concerned about your name and address appearing on the electoral register for safety reasons, then you can register to vote anonymously.
---
We Are With You
Free, confidential support with alcohol and drugs (Formerly known as Addaction)
---
Crown Prosecution Service
---