CLEAR is one of 17 Cornwall based social enterprises delivering Who Dares Works in West Cornwall and the Isles of Scilly, part of the National Lottery Community Fund 'Building Better Opportunities' programme in England.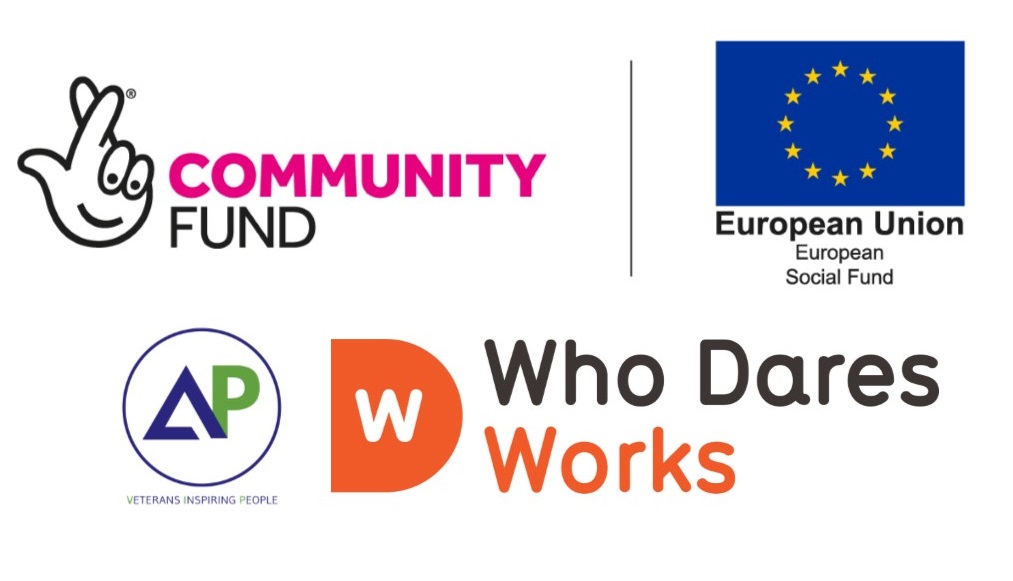 Led and managed by Active Plus, Who Dares Works is supported with £3.3 million investment from the National Lottery Community Fund and the European Social Fund.
From April 2017 to December 2019 Who Dares Works helped 850 people who are not in work and face the biggest barriers and challenges to connecting or reconnecting with education, training and work.
The project has been extended until December 2022 with a further investment of £3.2 million and will support a further 830 people.
CLEAR is a specialist support partner for Who Dares Works, helping people who have experienced abuse, violence and other traumatic events. These events may have happened some time ago, but their impact on people's health and emotional wellbeing is preventing people from moving forwards and often making them believe that they are not able to succeed with training or hold down a job. We provide support through EMDR therapy, trauma-focused CBT, person-centred counselling and adult pyscho-education.
Feedback from Clients who are part of Who Dares Works include:
"Very good. It has helped me deal with bad memories and has given me the tools to move forward."
"Positive results for me - helping me to make sense of my sadness and anxiousness - without this I would not have been able to continue moving forward with my life."
Many people start their journey with Who Dares Works through an introductory course delivered by military veterans from Active Plus. They use their skills, experience and expertise to build confidence, motivation and the self-belief to take the next steps towards training and work. Alongside these courses, people can tap into a range of specialist support to overcome specific barriers and a host of work related activities from volunteering to community projects, taster days to work experience and everything in between.
Who Dares Works participants can also get fully involved in the development, delivery, promotion and evaluation of the project through weekly Community Clubs, coproduction workshops, skills-share activity, community projects and by becoming Who Dares Works Ambassadors.
Referral to the Who Dares Works project is via Active Plus - 01872 300236 / This email address is being protected from spambots. You need JavaScript enabled to view it.