Inside Out offers covid-confident connections from inside to out with supported routes into work and training - a blend of wellbeing support, fun community based projects and routeways to work and training.
Give us a shout at Inside Out
If you are not working, live in west or mid Cornwall & need a post-lockdown boost to get back into work or training we can support you on your journey.
Email This email address is being protected from spambots. You need JavaScript enabled to view it. or
In West Cornwall Call Nathan on 07737 128375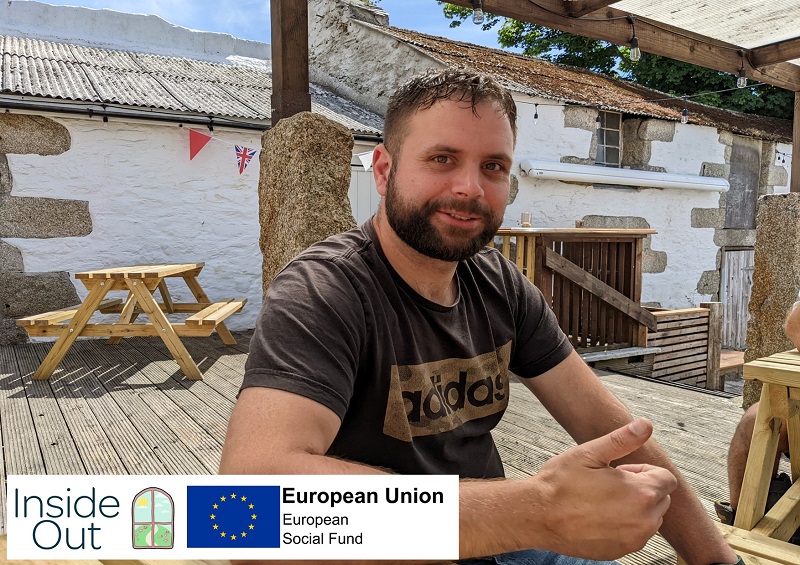 In Mid Cornwall Call Sean on 07483 392211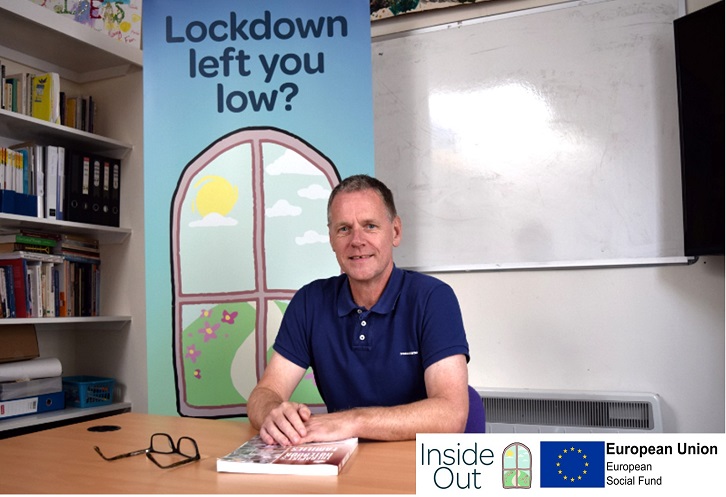 ---
Wellbeing Support
Regular check-ins with Maria, Sean and Nathan from CLEAR.
---
Support to move into Work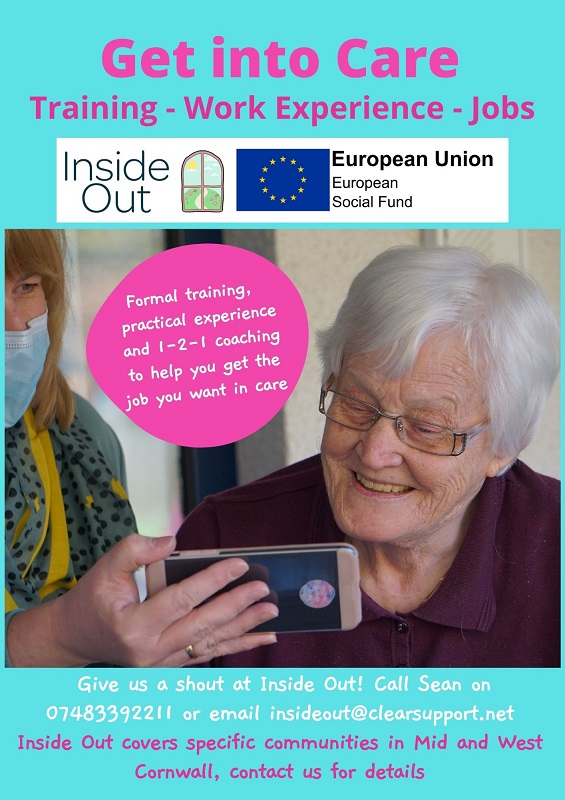 Get into Care - training, work experience, and 1-2-1 coaching to help you get into a job
---

Get into Support Work - mental health first aid, safeguarding, Connect 5, peer support training, preparation for work
---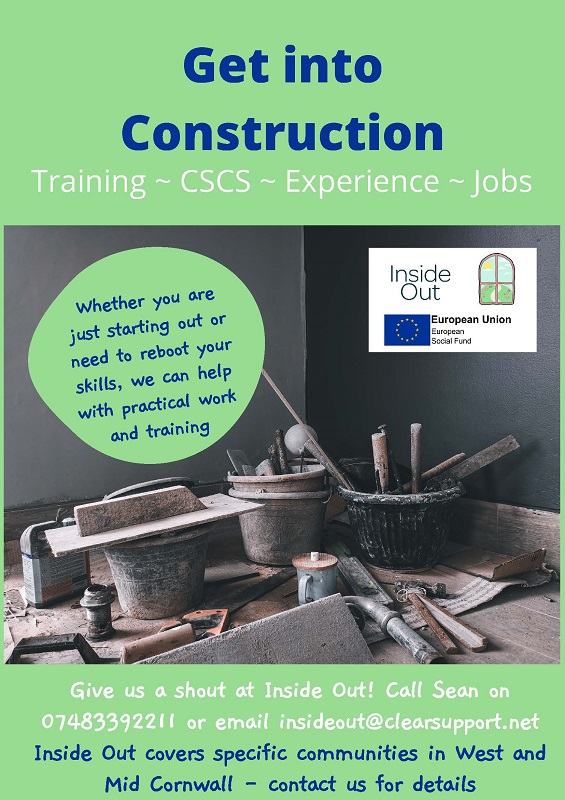 Get into Construction - CSCS course, work experience, 1-2-1 coaching to help you get a job
---
Connect 5 with CLEAR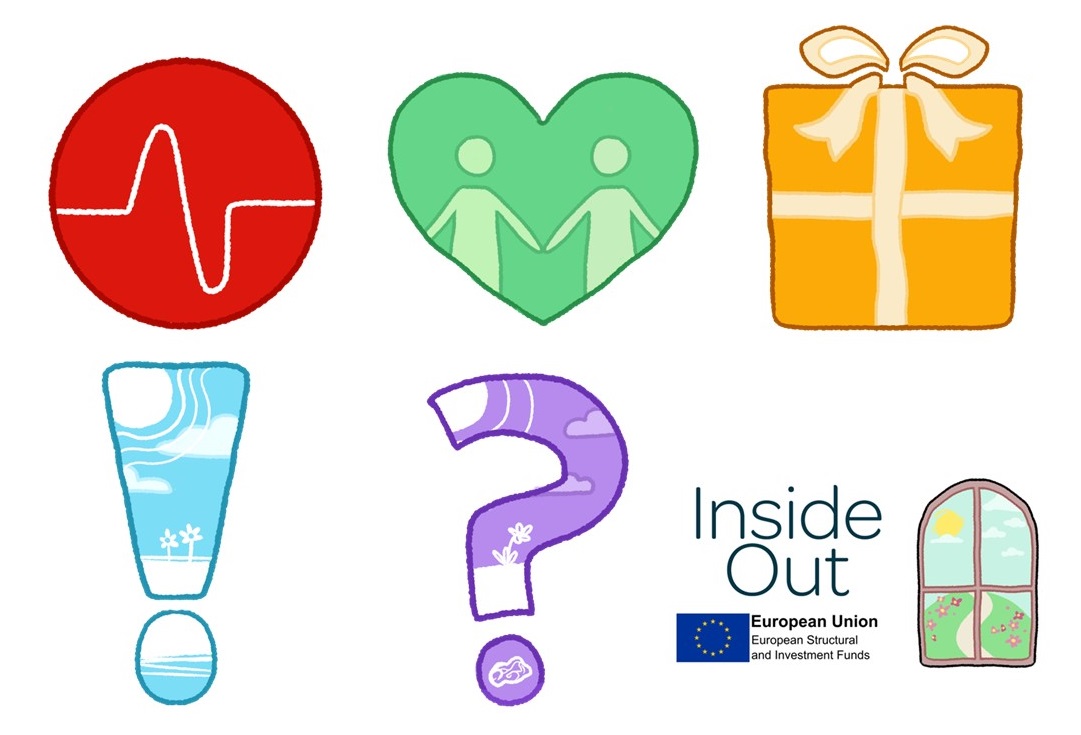 CLEAR is accredited to deliver Connect 5 which was developed by Public Health England & Health Education England. Connect 5 promotes a self-help philosophy, through the five ways to wellbeing: Be physically active, Connect with other people, Give to others, Pay attention to the present, and Learn new skills
to help people to better understand, manage and improve their mental health. Sessions are very interactive, encouraging participation and open discussion.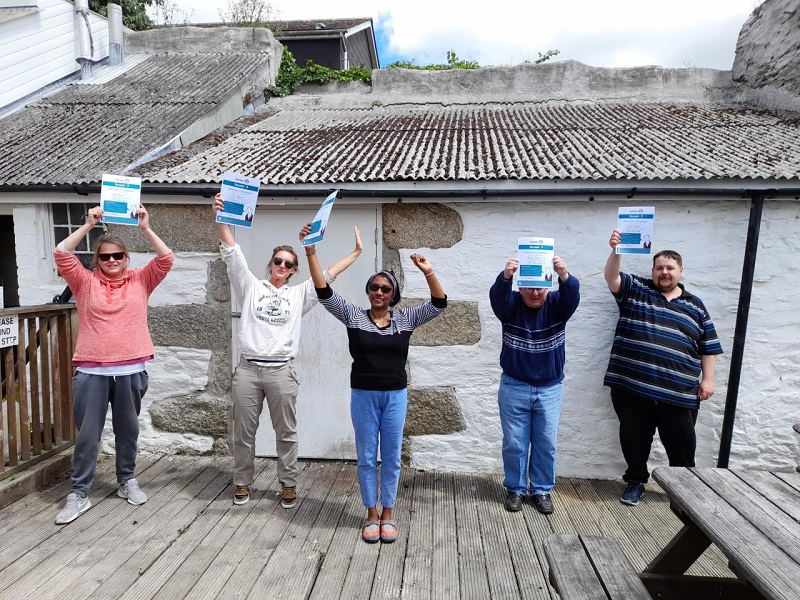 Successful graduates from June 2021 Connect 5 Course.
---
Wellbeing Wednesday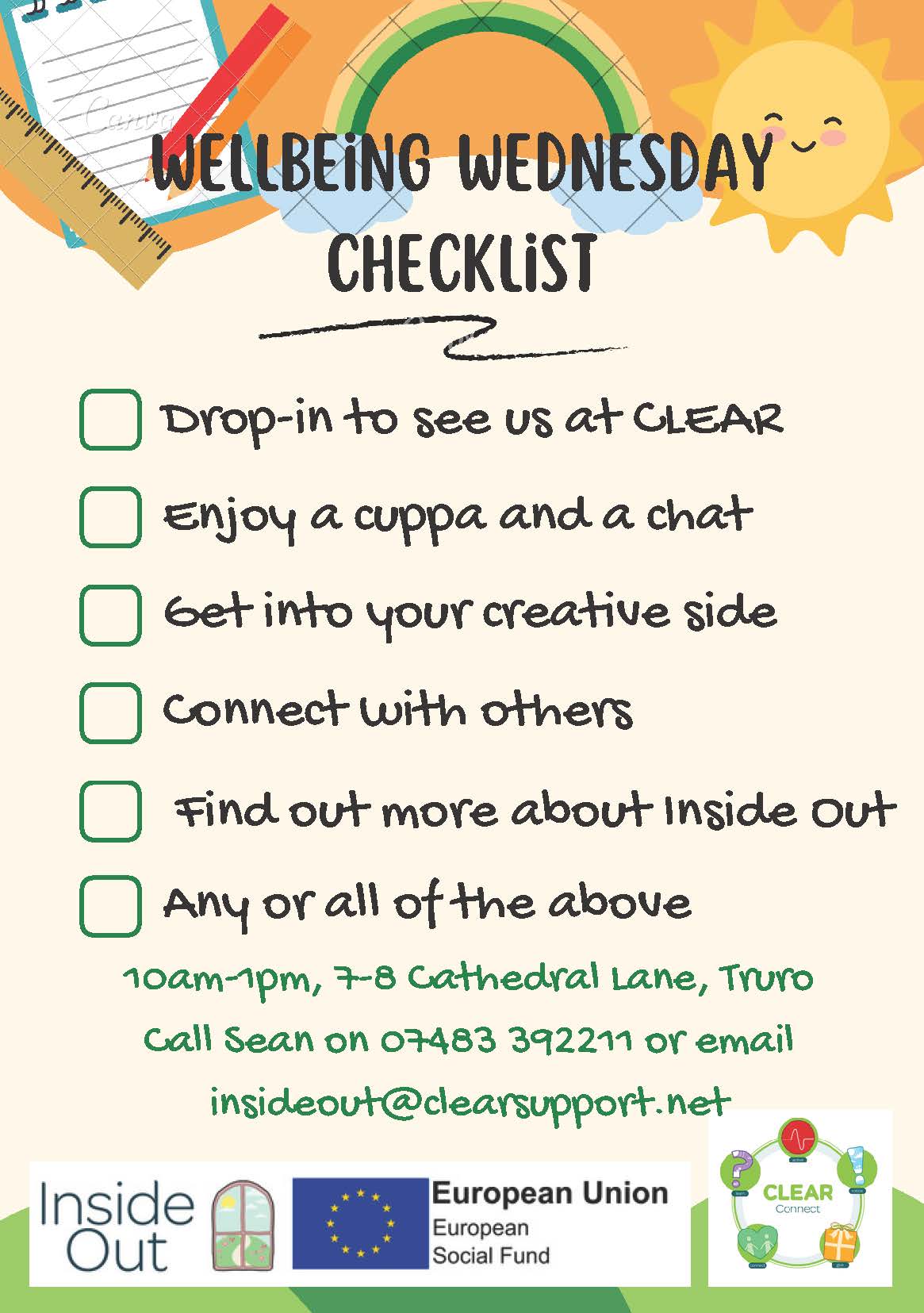 Drop in to see us at the CLEAR offices in Truro - for a chat, tap into your creative side and find out all about how Inside Out can help you on your journey into work and training!
---
Lanner Methodist Church Community Exchange - August and Sept 2022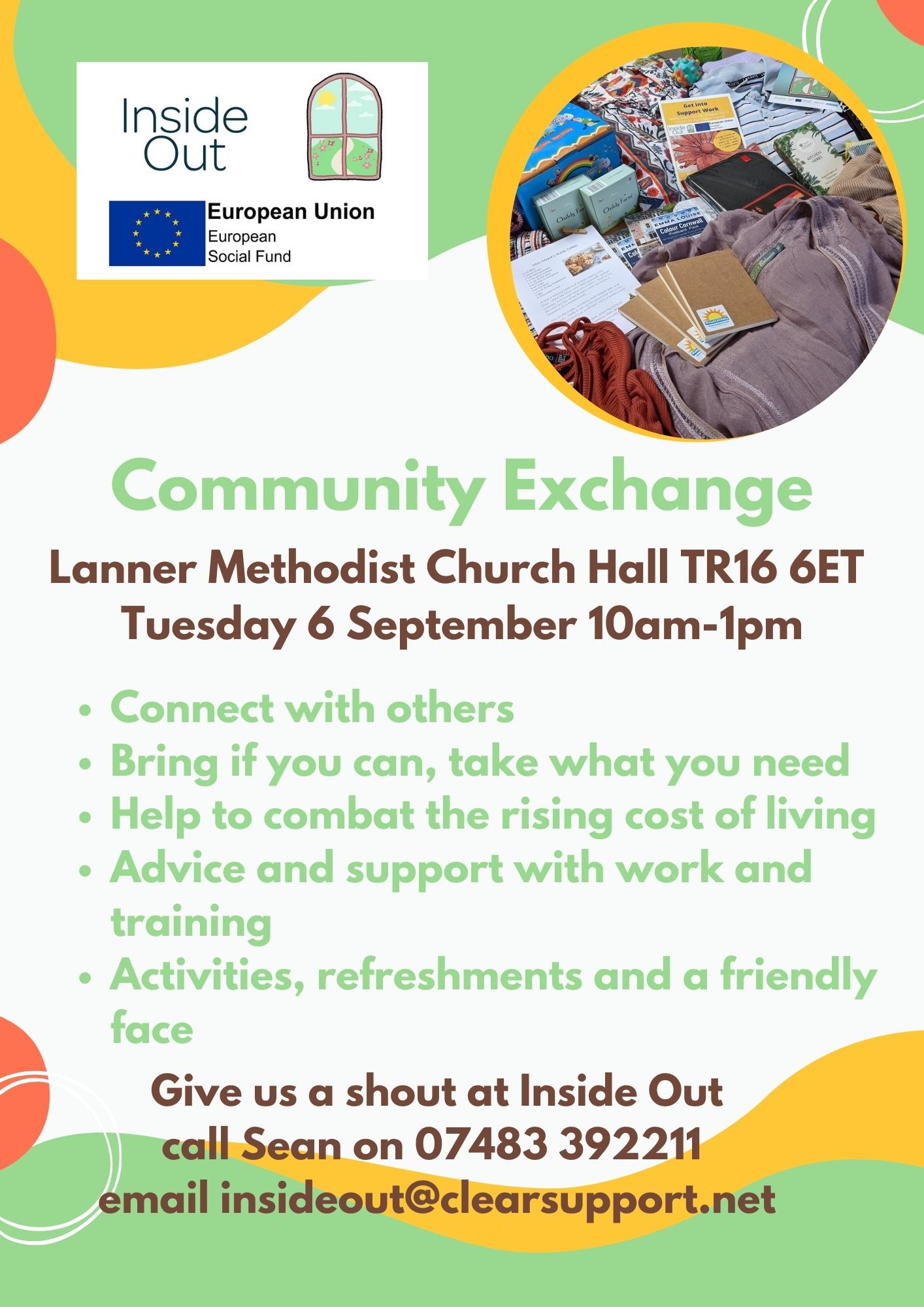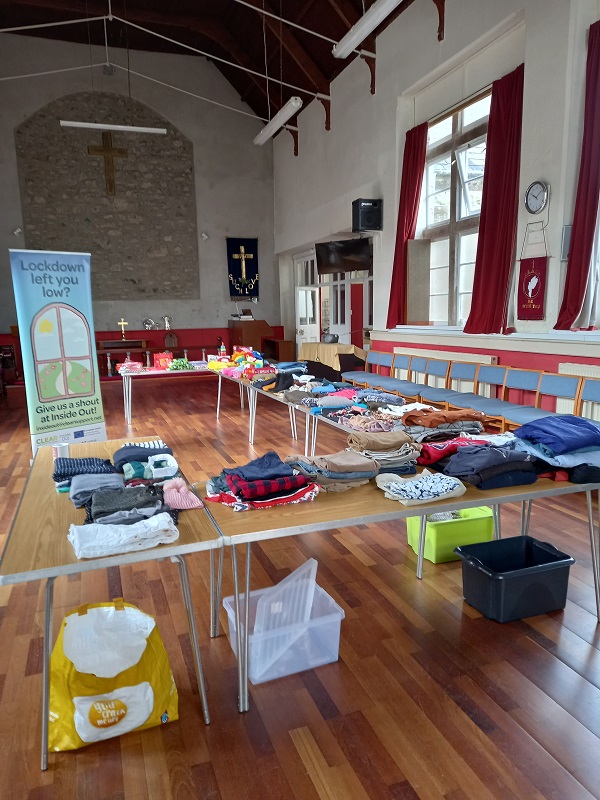 A great opportunity to connect with others, visit the clothes bank and get advice and support.
---
Gone Fishing - July 2022
'The sun shone, the fish were all whoppers and everyone had a great time'
A great activity for new referrals and existing participants
And in August too!
---
Trelissick - Spring 2022
Getting out and about is often an important first step on your journey into work and training - these activities did just that by promoting wellbeing through new connections and skills!
---
Refurbishment of Cathedral Lane, Truro - January 2022
Repainting internal corridor and kitchen; and new flooring for kitchen to enhance use of Grade 2 Listed Building in Cathedral lane, Truro.
---
Transforming the garden at Trelya, Penzance - October 2021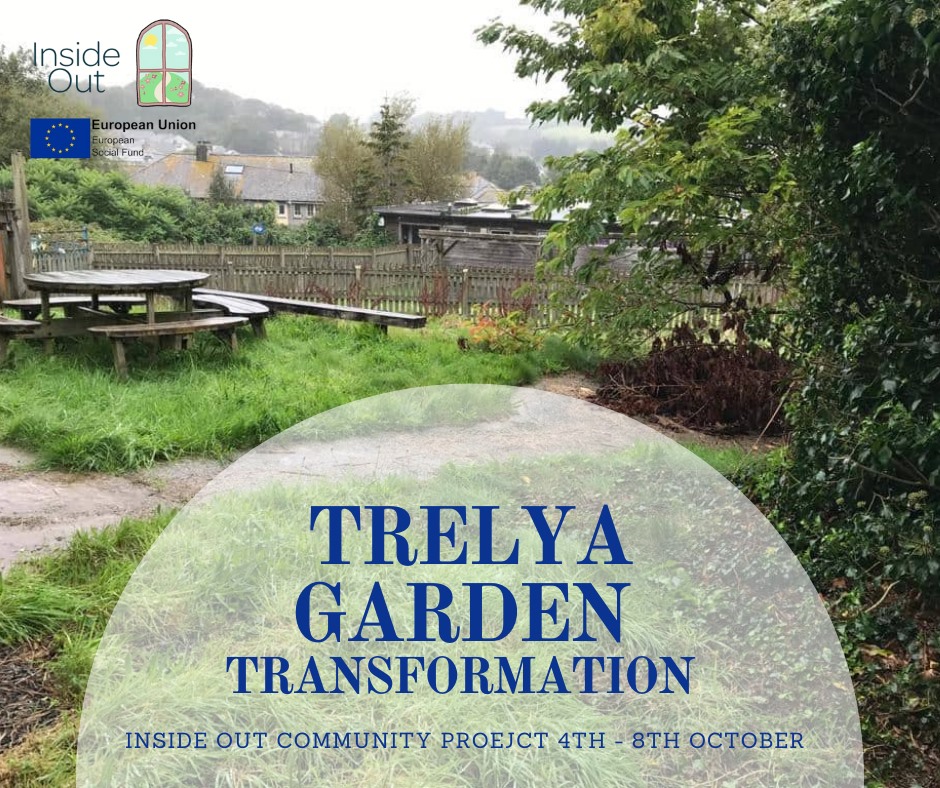 Revamping their garden space, into an inspiring and safe outdoor area for all the children and families they support.
---
Wellbeing with Clay September 2021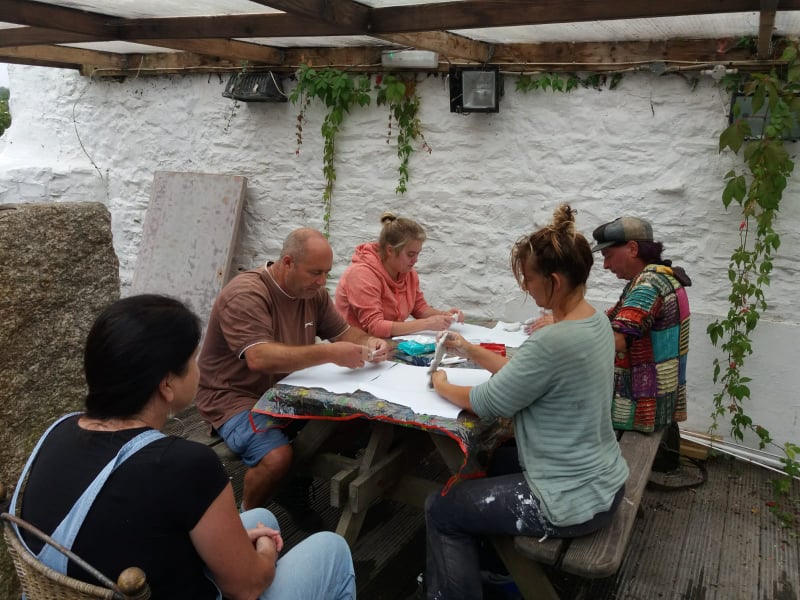 A session using the touch, use and visual natures of clay in an exercise in mindfulness, including the practical application of the principles in Connect 5. With the air dry clay resulting for many in a beautiful pot or sculpture as a result of the session.
The power of active exploration of a surface or object through touch – haptic perception – together with a visual perception are explored in their roles in helping us explore the world and communicate.
---
Wellbeing Family Day August 2021 - Tremenheere, Penzance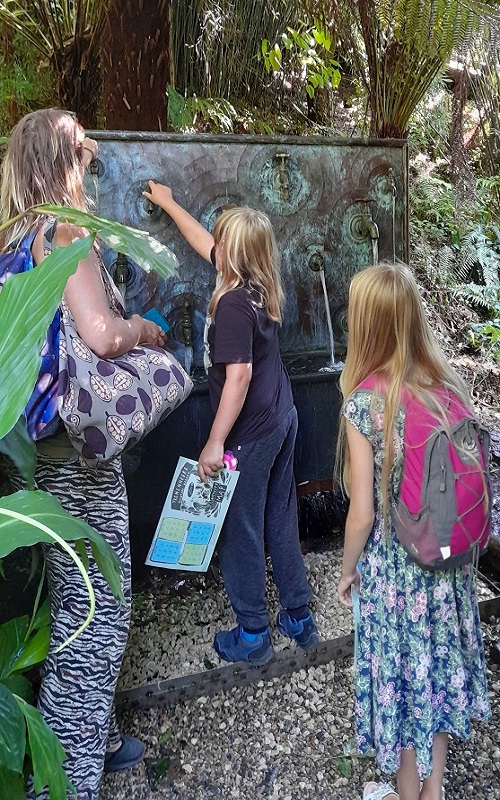 Nine adults and seven children weaved their way around some beautiful sculptures that fitted seamlessly into the surrounding landscape – with people that had completed Connect 5 using the five ways of being, whilst exploring the terrain and sharing their knowledge with others
pdf Find out more here: (281 KB)
---
Volunteering at Mousehole Rock Pool, July 2021
Inspired by their experiences with Inside Out community activities some of the participants volunteered at the revamp of Mousehole Rock Pool
---
Safeguarding Course - July 2021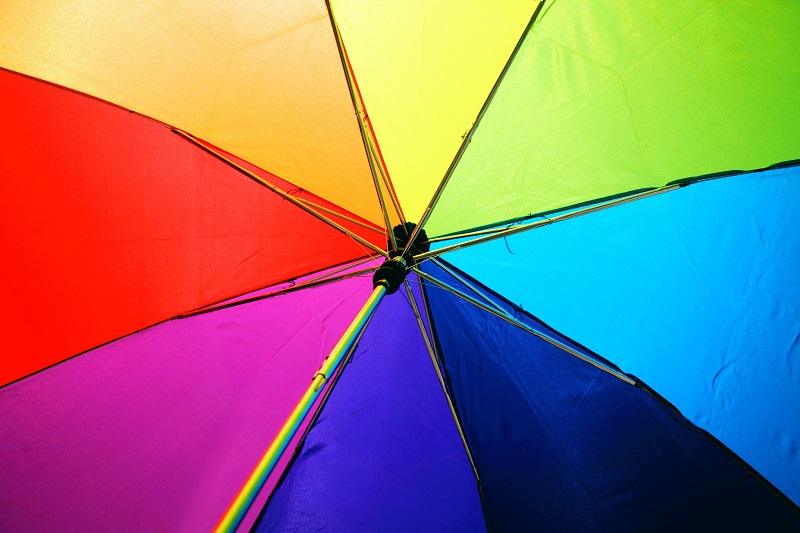 The course provides an understanding of how to protect vulnerable children, young people and adults and how to support and signpost people to further help. This includes signs to look for and active listening techniques. Included is the legislative background to safeguarding.
---
Community Activity June 2021 - Allotment Week, Connor Downs
Helping tidy up the communal spaces and prepare an overgrown allotment for growing fruit and vegetables in a community growing space in Connor Downs.
---

Community Activity May and August 2021 – Reinvigorated a community space at Morrab Surgery, Penzance

"The space is now ready for use by the surgery, its staff and patients – a great gang of people from the project and a fab result" Craig Little, Rebuild Southwest
---
Community Activity April 2021 - helped Incredible Edible Helston build a community garden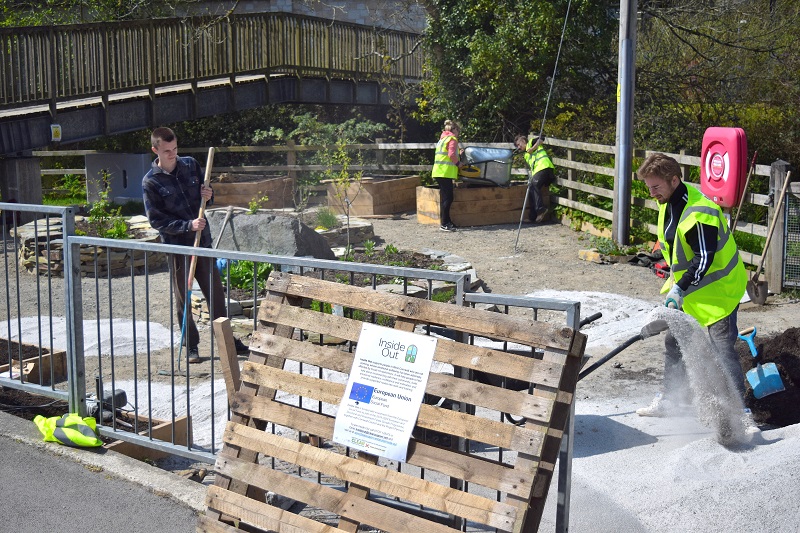 Jen, one of the Inside Out participants who helped in the build said: "This Inside Out activity is absolutely *incredible* in every sense - I am so looking forward to seeing the fruit & veg growing"
---
More information about the Inside Out project can be found here.